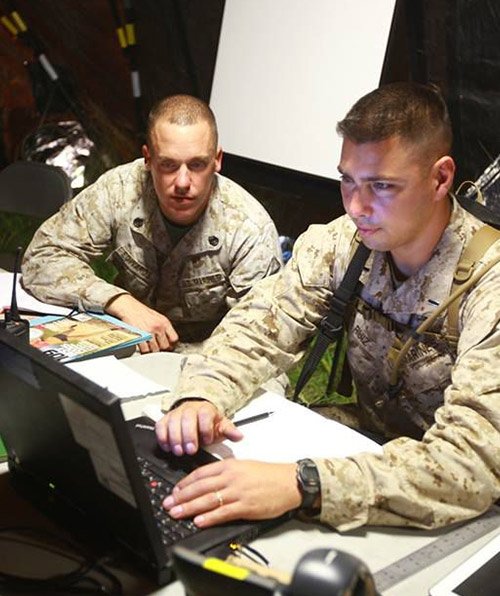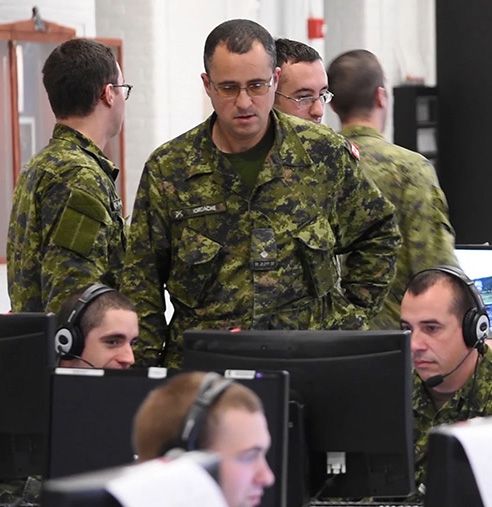 Get to Know the
Coding for Veterans

Program
Our Mission Statement
To provide targeted, accessible and highly relevant transition retraining/reskilling to Canadian military veterans who want employment within the defence and tech industries.
Who Can Apply?
This program is open to military veterans and family members along with reservists and current serving members of the Canadian Armed Forces
Overview
It is estimated that Canada's Information Communications and Technology (ICT) sector will need to hire 147,000 additional well-trained individuals in the next couple of years if it is to remain globally competitive. This is a significant strategic challenge for Canada that is unlikely to be met through traditional graduating classes from Canadian-based post-secondary education institutions.
At the same time, when looking at veterans who release from the military, the current problem they face is getting a job that best utilizes their skill sets. Many veterans have never been educated as to the various civilian occupations that they are suited for including those jobs in the I.T. sector.
The Program
The goal of the Coding for Veterans program is to provide a pathway that will assist with the retraining and reskilling of workers in Canada's economy to fill job openings in the tech sector. All course work is delivered 100% online and with professors through our post-secondary school partners.
How to Apply to the Program.
We have established a protocol for enrolling students because we want to make sure that you will be successful and be able to complete the program. We do not want to waste YOUR time or money and we don't want to waste OUR time and money, so we spend a lot of time prior to enrollment in order to make sure that there is a good fit.
Step 1: Fill your information on the Apply tab
Step 2: Test & Assessment.
Step 3: Create your resume and email a PDF copy to info@codingforveterans.com with your name in the subject line
Step 4: Set up a time for your interview.
Classes Begin in January, May and September
The Coding for Veterans program is a one of a kind program that is offered to military members and their family members. Put the soft skills that you have learned in the military to work in a good paying, stable career in the tech sector.
Coding for Veterans is committed to helping veterans transition into civilian life with the skills to be successful in the new digital world. We have the knowledge and experience to help you become a professional in Canada's Innovation economy. It is our goal to help individuals grow, learn and stay connected with new, cutting-edge computer technology. We take pride in exceeding your expectations.
We Are Your Career Solution for Transitioning into the Innovation Economy
21st century businesses of all types rely heavily on technology. There are limitless job opportunities for high skilled computer programmers and other related IT occupations.